Interior Projects » Kitchen Redesign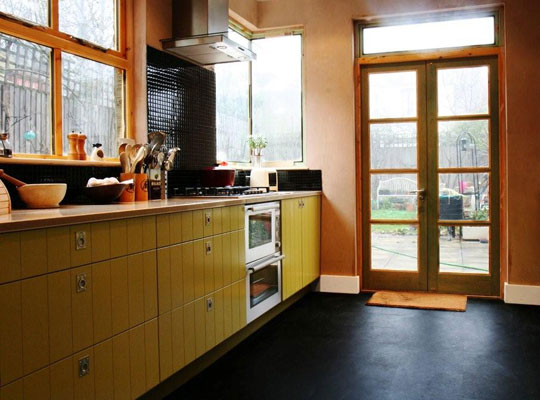 This complete kitchen redesign in North London was a huge challenge, both structurally and in terms of project management. Belinda and Caroline wanted their outdoor toilet and small kitchen combined into a large, contemporary and practical kitchen.
We moved their boiler into the loft, built new walls, installed new windows and French doors. Top quality units, applicances and mosaic tiles were carefully chosen to be both practical and eyecatching.
At the start of the project, we dismantled the old kitchen and installed it temporarily into the dining room, meaning Belinda and Caroline suffered the very minimum of disruption. They even managed to entertain over Christmas as usual!
But don't take it from us, here's what they said: "Our kitchen renovation was drastic (at one stage we were missing 2 external walls), but painless and that was all down to Paul. He took care of every detail, even sorting out the parking permits and had some brilliant design ideas which meant we got a much better kitchen than we had originally planned. He was unfailingly helpful and professional and took all the worry out of the process. We couldn't recommend him highly enough."