Exterior Projects » Decking & Landscape Gardening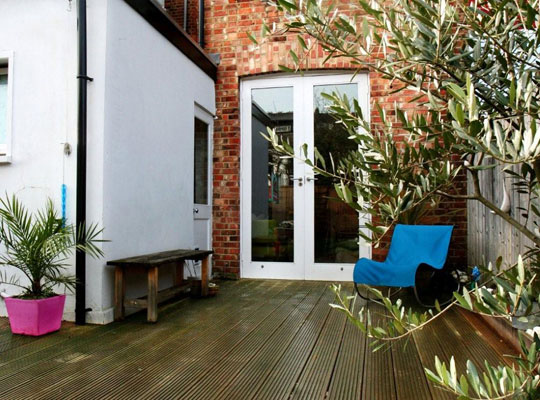 Decking, raised flowerbeds and more decking was the brief for this London landscape gardening project. A large L-shaped area leads straight out from the French doors, and as there's no step or change in level between the house and the deck, there's a real impression that the living space continues out into the garden.
We made a second decking area at the bottom of the garden, with a built-in sandpit for the kids. A modern raised flower-bed (not pictured here) was created to provide high-level planting, well out of the way of tiny feet!
To finish off the main deck, we built a narrow, sectioned bedding area and filled the various sections with white stones, alpine plants and potted cactii.